Woodside Wellbeing Centre opens!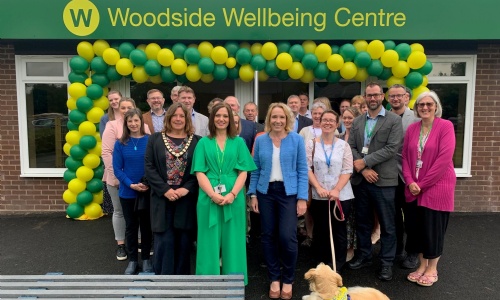 Woodside Wellbeing Centre opened on Friday 30 June 2023
We were delighted to officially open Woodside Wellbeing Centre.
The building was previously a local authority Sure Start Centre which left a huge gap in services for our community. With ever-depleting services within the local authority, and much uncertainty about funding for these services in the future, Woodside Wellbeing Centre will go some way to engage with and support families with their early help needs.
At Woodside we work hard to break down all barriers to learning to ensure our children feel safe, happy and ready to learn. Woodside Wellbeing Centre will be a hub for therapeutic interventions, listening and attention groups, life skills programmes for children, parenting workshops, physical intervention programmes, a focal point and first point of contact for children and their families.
We look forward to sharing news on how this facility develops to benefit our children and their families.