Computing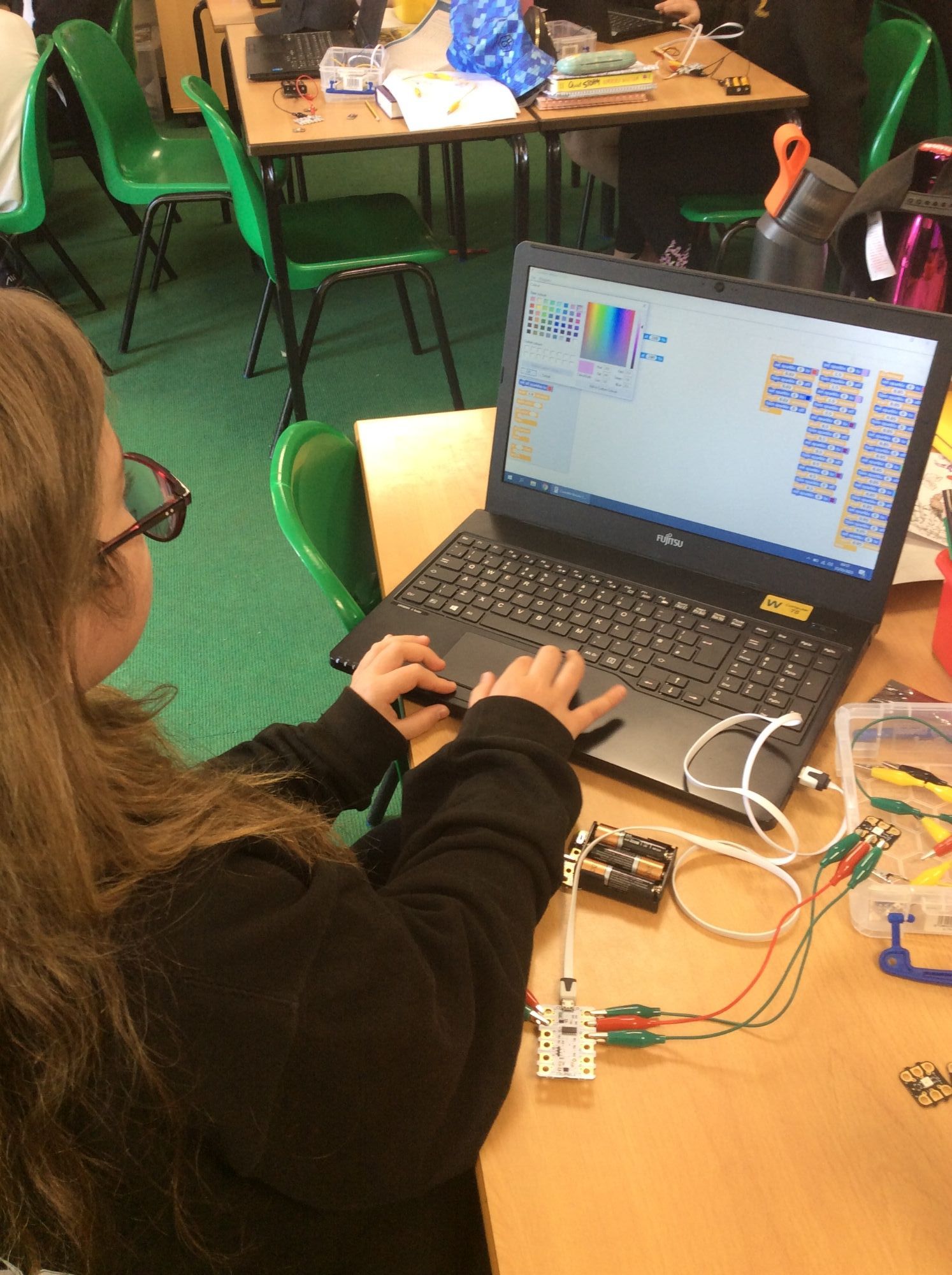 At Woodside, our computing curriculum makes connections between other subjects such as mathematics, science, design and technology, art and English. We aim to prepare Woodside children for their next steps and for their future careers though well-resourced technology including iPads and 3D printers. This enables our children to become digitally literate, and to gain a deep and broad understanding of how they can use computing to understand and change the world. We also want out children to have the skills, knowledge and understanding to confidently keep themselves safe online.
Aims In line with the National Curriculum for computing, our intent is that all children:
can understand and apply the fundamental principles and concepts of computer science, including abstraction, logic, algorithms and data representation
can analyse problems in computational terms, and have repeated practical experience of writing computer programs in order to solve such problems
can evaluate and apply information technology, including new or unfamiliar technologies, analytically to solve problems
are responsible, competent, confident and creative users of information and communication technology
Characteristics of a programmer, technician or developer
designs, writes and debugs programs that accomplish specific goals
has knowledge and understanding of computer networks, including the opportunities networks offer for collaboration and communication
uses search technologies effectively, understands how search engines select and rank information, and is able to evaluate the sources and validity of information available
uses technology safely, respectfully and responsibly
can identify and utilise suitable hardware and software to accomplish given tasks
Aspirations for the future Careers, hobbies and interests
3D printing technician
Cyber intelligence officer
Robotics engineer
Computer games developer/tester
App developer
Business analyst
Social media manager
Geospatial engineer
Web designer
IT technician
Cartographer
Data scientist
Forensic computer analyst
Network engineer
Software developer
Vlogger
How we teach computing at Woodside This has been developed with reflection upon the National Curriculum (2014) and Kapow https://www.kapowprimary.com/
Our Nursery and Reception staff work closely with subject teams to ensure our curriculum is carefully planned from Nursery through to Year 6.